ASViewer – Allelic Series Viewer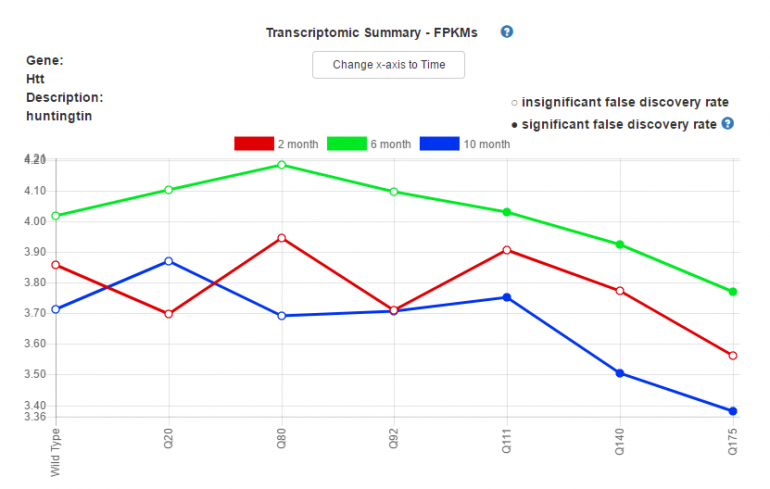 The ASViewer application displays both tissue-specific gene and protein expression results from the Mouse Allelic Series project.  Tissues that can be selected include striatum, cortex, liver, hippocampus, and cerebellum.
The user can choose to visualize results aggregated by either genotype or age.   User can drill down on each data point and visualize  results at the individual animal level.
ASViewer provides view-specific URLs that can be shared with other HDinHD users.   Users can generate and download a PDF report that details gene and protein expression for a given gene across all tissues.
To access ASViewer, you must have an active account on HDinHD.